TUTORIAL 1: EXCLUSION
April 23rd, 2005 (10:30 pm)
Requirements: Paint Shop Pro 7
Info: How to create the "vintage-y" look to icons, AKA exclusion layers.

We'll be going from this:




to this:






1. We'll be starting from this screen cap.



Sharpen, clean it etc. do the necessary steps to make it all pretty and neat-looking. :)

2. Resize it 100x100.



A bit dark, don't you think? So I duplicate the layer, and set the top layer to screen.



3. Create a new raster layer and name it whichever you want (in this case, I chose "exclusion").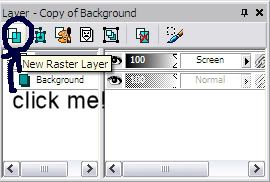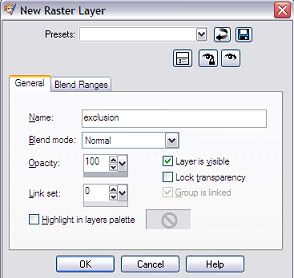 4. Choose the flood fill tool (or simply press "F"), and flood the "exclusion" layer with a dark blue color (e.g. #000040).



5. In the layer palette, change the blend mode to "exclusion".



6. Voila!




Now you can change it however you want - add text, brushes etc.!

Other icons made using exclusion layers filled with navy color:






NOTE: The exclusion effect is not limited to dark blue only (darker the blue, more "drastic" the effect). You can use any color, and you'll end up with different effects for each color.